Congratulations! The customer approved the sales quotation and decided to order the goods in two batches – now and next month. However, after the first half was delivered the customer asked to adjust the remaining quantity. Now what? Close the existing sales quotation and create a new one for the new quantity? Not at all.
SAP Business One allows you to update the quantity of partially copied lines in sales quotations, saving you the time and effort of creating a separate document, prevents increase in database size, and helps tracking and monitoring customer activity.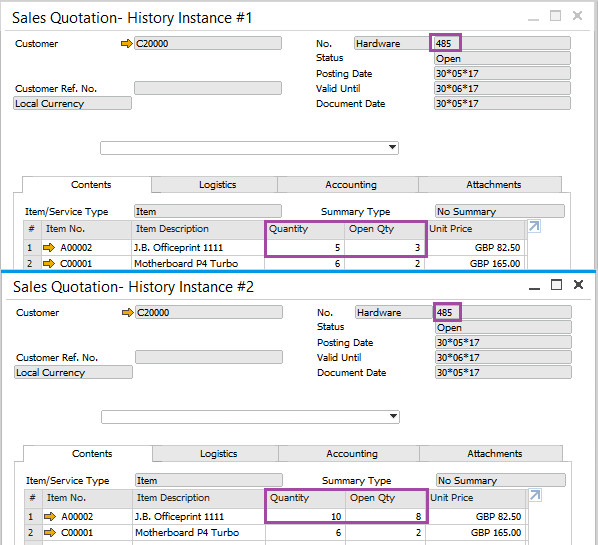 Available since SAP Business One 8.82 PL012.
We hope that you find this tip useful! For more information on Business One you can visit our webpage or get in touch.
Source: Ari Schapira | SAP Business One – The Tip of the Week