Generating reports that include exactly the data you need is highly important and not obvious at all. The Interactive Analysis Report Designer is a reporting and analytical tool based on MS Excel (plugin) that utilises the SAP Business One Semantic Layer (SAP HANA Views) as a data source.
The tool enables you to dynamically retrieve the data you need from your company database. The recent enhancements include time functions that allow you to retrieve dates and financial period codes dynamically as a list based on your available statistics in the database, and to filter your data with the dates and financial period codes it retrieves.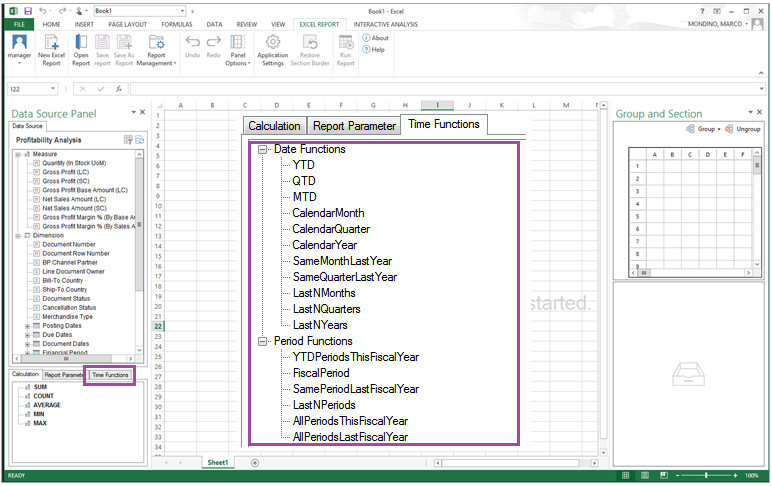 The tool is available for SAP Business One, version for SAP HANA only. The time functions were added in SAP Business One 9.2, version for SAP HANA PL04.
We hope that you find this tip useful! For more information on Business One you can visit our webpage or get in touch.
Source: Ari Schapira | SAP Business One – The Tip of the Week