If your business manages multiple warehouses, you might have encountered cases where you had to create several purchase orders for the same vendor just because different items should be delivered to different warehouses. Well, no need to go through this trouble again, SAP Business One can do it for you!
If multiple warehouses in a single purchase order is a common practice in your business, select the option "Split Purchase Order" in Document Settings: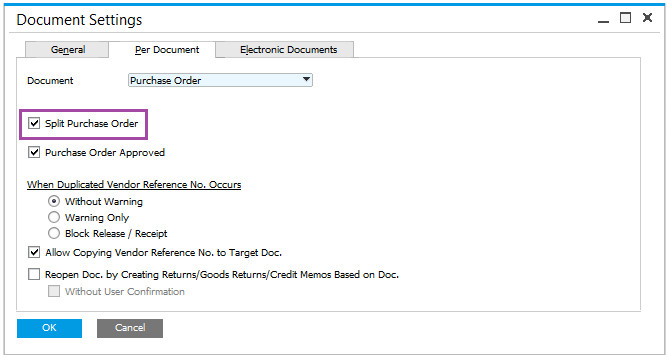 If this is happens less often, you can mark the relevant purchase order while creating it: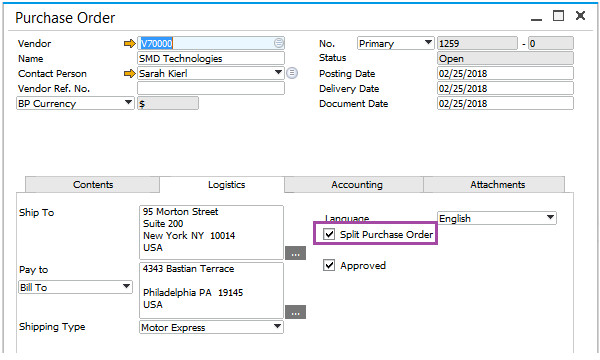 When adding purchase orders with multiple warehouses, SAP Business One automatically creates a sub purchase order for each warehouse, and the original purchase order is assigned with the status "Cancelled". The Remarks field in each sub purchase order displays the number of the original purchase order.
Available in SAP Business One, version for SAP HANA and SAP Business One.
We hope that you find this tip useful! For more information on Business One you can visit our webpage or get in touch.
Source: Ari Schapira | SAP Business One – The Tip of the Week