Congratulations! More and more orders are coming in and you are busier than ever, making the effort to deliver everything on time to your expecting customers. Even if your planning is optimal and you keep your eye on inventory levels, you may encounter cases where not all the ordered items are available in stock, there are missing items.
SAP Business One provides you the Backorder Report that enables you to keep track for the orders that are not yet fulfilled, and decide how to handle the shortage case by case.
For example, you can create the respective purchasing document to order missing items, or if certain item was available in limited edition and will not be available anymore, you can close the relevant rows from within the report.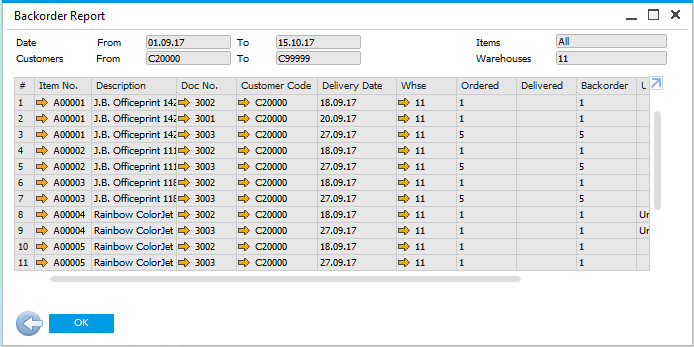 The Backorder report is available under the Sales – A/R module and covers sales orders and A/R reserve invoices.
Available in SAP Business One, version for SAP HANA and SAP Business One.
We hope that you find this tip useful! For more information on Business One you can visit our webpage or get in touch.
Source: Ari Schapira | SAP Business One – The Tip of the Week