In business everything is connected. Every item, customer, warehouse or invoice are connected to many other pieces – but not all of them stand out in the given window. SAP Business One brings this context closer to you. In each and every window you can open the context menu, or the "Go To" menu from the menu bar, and find only the relevant options related to the displayed record.
For example, if you open the context menu while looking at a certain item you can tell within one click what alternative items this item has, generate an Inventory Audit Report or create a purchase request for that item only, and much more.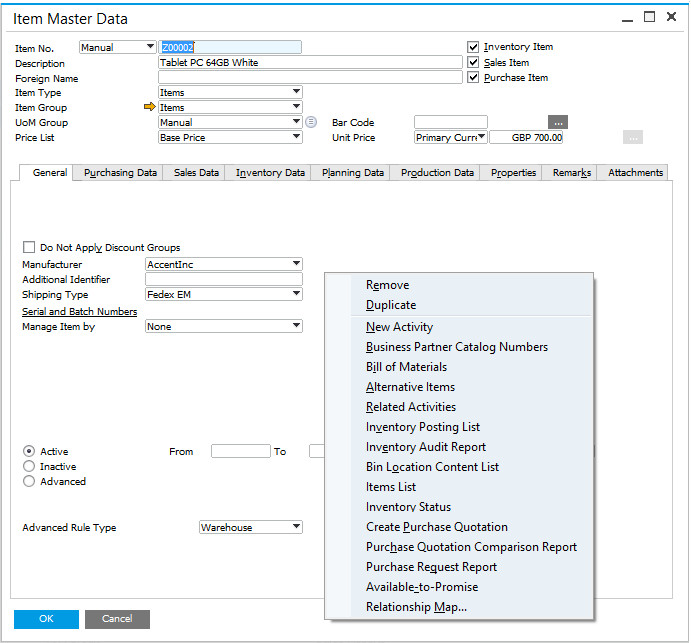 Available in SAP Business One 9.3, version for SAP HANA and SAP Business One 9.3.
We hope that you find this tip useful! For more information on Business One you can visit our webpage or get in touch.
Source: Ari Schapira | SAP Business One – The Tip of the Week