We look at monetary values every day, all day. We look at prices, totals and bottom lines in report. We keep our eyes on the numbers, but what about the currency signs? Where is it? Well, it depends on where you are! Different countries have different local practice, and SAP Business One lets you choose which option is the best for your company: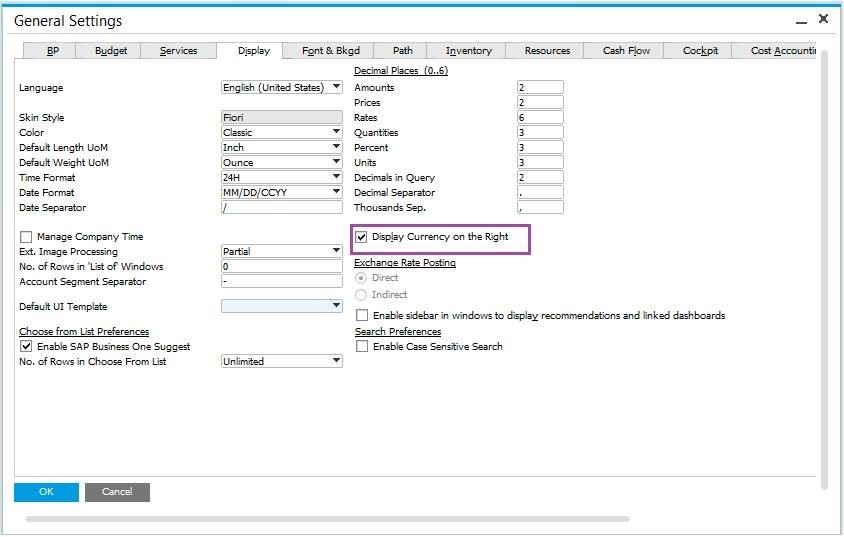 You can decide whether the currency sign is displayed to the right or to the left of monetary values, in documents, reports, etc. The displayed sign is taken from the "Code" column in "Currencies – Setup" window. You can change this setting at any time.
Available in SAP Business One, version for SAP HANA and SAP Business One.
We hope that you find this tip useful! For more information on Business One you can visit our webpage or get in touch.
Source: Ari Schapira | SAP Business One – The Tip of the Week