The right campaign can help you grow your business and drive sales. For that purpose exactly, SAP Business One provides you the campaign management functionality that allows you to define and track campaigns targeting the relevant customers or vendors. You can define whether the campaign content will be sent to the target audience by mail or fax and whether respective activities will be generated accordingly. Additional settings and preferences allow you to create the campaign that best-fit your business needs.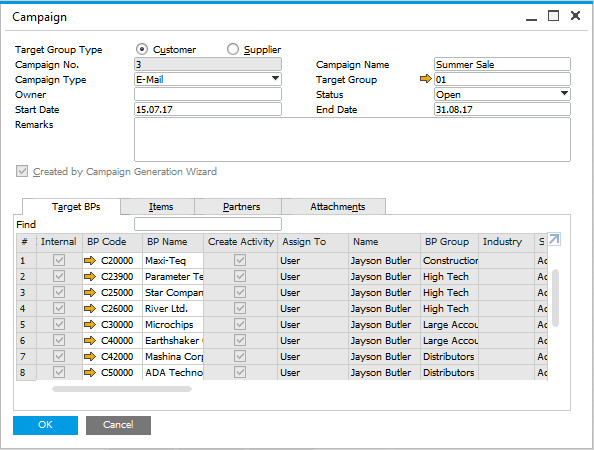 The Campaign Generation Wizard allows you to create campaigns very efficiently, either from scratch or based on existing campaigns.
Available SAP Business One, version for SAP HANA and SAP Business One.
We hope that you find this tip useful! For more information on Business One you can visit our webpage or get in touch.
Source: Ari Schapira | SAP Business One – The Tip of the Week