Are you a keyboard person? Or do you prefer the mouse? Do you use mainly the numeric keypad? While you think about the answers, let us share with you some good news that will help you increase the efficiency of your work.
SAP Business One enables you to adjust the keyboard usage to fit best the nature of your work. In Administration > System Initialization > General Settings > Services tab, a new section "Alternative Keyboard Usage" is added. Here you can decide whether to use the ENTER key on the numeric keypad as TAB key, to set the DOT key to function as the defined decimal separator, and/or to use mouse only for document operations.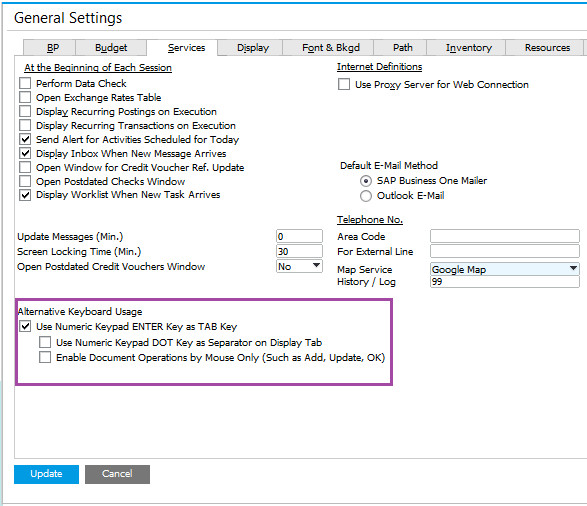 These options are also added to the User Defaults – Setup window.
Available since SAP Business One 9.3, version for SAP HANA and SAP Business One 9.3.
We hope that you find this tip useful! For more information on Business One you can visit our webpage or get in touch.
Source: Ari Schapira | SAP Business One – The Tip of the Week