If you are using the Landed Costs document within SAP Business One, you probably wished you could add another detail or two so it perfectly fits your business needs. Well, your wish just came true! You can add user defined fields (UDF) to the Landed Costs document in both header and line levels: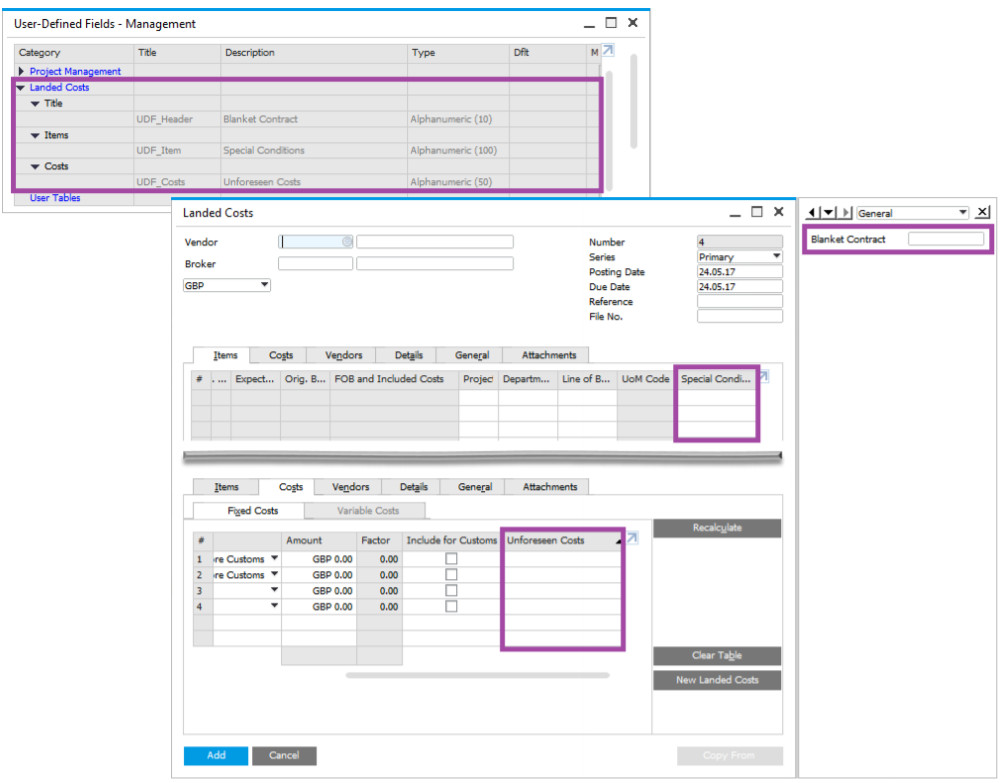 Available since SAP Business One 9.2, version for SAP HANA PL08 and SAP Business One 9.2 PL08.
We hope that you find this tip useful! For more information on Business One you can visit our webpage or get in touch.
Source: Ari Schapira | SAP Business One – The Tip of the Week